More than 3 million Ukrainians have fled the country since Russia's invasion, with most going to neighboring Poland.
But only the smallest trickle — about 690 — have come to the United States as refugees since last October. That means essentially no Ukrainians of those 3 million who left since the war began have come to the US.
Why haven't more been allowed? It's a story of red tape and the broken immigration system, which the Biden administration, despite a desire to welcome refugees, has been unable to change.
"I will welcome the Ukrainian refugees," President Joe Biden said from the White House on March 11.
But it is not currently possible for American families to sponsor Ukrainian refugees. Multiple sources have told CNN the administration is discussing ways to help Ukrainian refugees join family members already living in the US.
That's something Poland's President has been pushing for; last week he asked Vice President Kamala Harris to speed up and simplify the procedures allowing Ukrainians with family in the US to come here.
It takes years to become a refugee in the US. The process takes so long because of the processing and screening time that's required — leaving limited, typically time-consuming options for Ukrainians seeking to enter the US.
Limit on refugees: Last May, Biden raised the cap on US refugees from the very low 15,000 set by the Trump administration to 62,500 in 2021, in line with the recent past, and then raised it again to 125,000.
But those caps are far below ones from the 1980s, when the US welcomed hundreds of thousands of refugees each year.
Read the full analysis: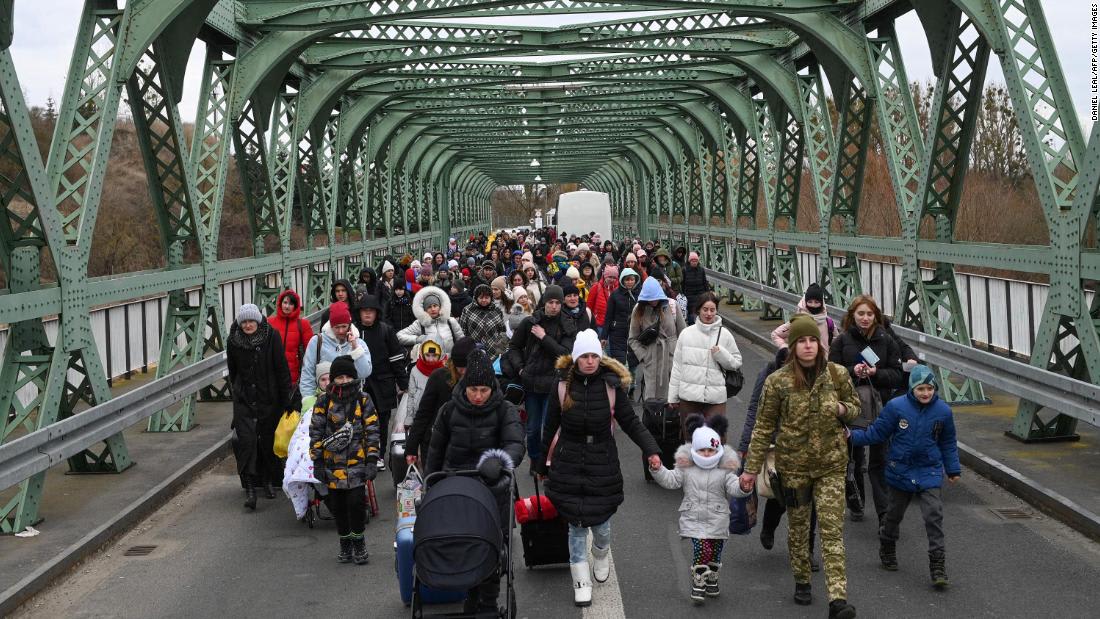 Live updates: Russia invades Ukraine